In this article we're going to be talking about the best flat tow vehicles for towing behind an RV.
Yes it's true. RVers, especially the ones with motorhomes, love to take other vehicles along with them.
And no wonder. Because who wants to be driving a big old motorhome around town? Especially when you can have an around-town vehicle instead.
The Best Flat Tow Vehicles – Why Flat Tow?
But if you're going to bring that smaller vehicle along on the trip, you have to ask yourself one important question. Why do you want to have two
vehicles driving down the road at the same time?
That means two drivers. And it means all that extra fuel, the extra wear and tear on the engine and so forth. So why not just tow it instead?
Now if you're going to tow it, well, flat towing is certainly one of the best ways to do that. In fact, we are flat towers ourselves. That's what we do.
In fact, here's a picture of our rig set up, so you can actually see it. And as you can see, we use a little Honda CRV. Boy do we love that CRV as our around-town vehicle. It's really been great for us over the years.
Now in the past, I've made a video about flat towing and it was pretty popular. It's about the pros and the cons of flat towing. That way you can kind of figure out whether it's something you want to do or not.
And like everything involved in RVing, it doesn't matter which way you go. There's going to be pros and there's going to be cons to any decision you make.
So in that video I tried to discuss the pros and cons of flat towing. So you
can decide whether it's something you want to do or not in your RV travels. You can click on the image below to watch that video:
But this article is not about that. It's about the best vehicles to use for flat towing. In fact, it's assuming that at this point you've decided, "yes, I want to flat tow".
So now, what vehicle should you choose? Well we're going to talk about
that.
What Are The Best Flat Tow Vehicles?
Now what do I mean when I say the best vehicles for flat towing? Well, these are the ones that I see out on the road all the time.
I've also talked with a lot of folks that are flat towers too. And they told me a lot about these particular models that I'm going to cover. So let's go ahead and get started on the list.
Now I'm going to break the list down into categories. So it's a little bit easier to understand.
Keep in mind that the vehicles I list here are not necessarily available as 2022 or 2023 models.
But these are the most commonly seen and used vehicles for flat towing in 2022 – 2023.
Jeep – One Of The Best Flat Tow Vehicles
The first category is all by itself. And believe it or not, the first category is really only one vehicle manufacturer and that is Jeep.
I mean Jeep really gets it when it comes to flat towing vehicles. They make a lot of models that can be used to be flat towed behind RVs.
But there's certain models that are more popular than any others. So
we're going to start with the Wrangler. I mean we all see them going down the road, right?
In fact, I think that's the number one vehicle I see being flat towed these days. And it's a great idea to flat tow a Wrangler, especially if you like to do off-roading.

That vehicle will get you just about anywhere you want to go. And really take you on some great adventures.
Now around town, it's not quite as comfortable as some of the other choices. But for versatility and flexibility you really can't beat the Jeep Wrangler.
Now closely related to that is the Gladiator. The Gladiator is kind of a new model that's come out in the past few years.
It's essentially the Wrangler. But they put a truck bed on the back of it, which makes it even more flexible. So both of those are great models to use for flat towing.
Other Jeeps To Consider As A Towed Vehicle
But now I also see a lot of folks that go for the Grand Cherokee, and the Cherokee as well.
So maybe you want to have comfort while you're driving around town. And you want to be able to do it in style. Well then, the Grand Cherokee is going to be great for you.
Now for an interesting point about a lot of these Cherokee models. They can go places you wouldn't think that it might be able to go. Especially due to their 4 wheel drive capability.

And keep in mind that the Grand Cherokee and Cherokee are only flat towable in certain four-wheel drive models. So remember that if you are shopping for a Cherokee to use in your RV travels.
Best Flat Tow Vehicles – Full Size Trucks
All right, let's go away from the Jeeps now. Those are a great way to start your search for a flat tow vehicle. But suppose you want to have a full size pickup.
Maybe because it just allows you to do almost anything you want to do, wherever you go. Well, the good news is you can choose from almost any brand out there.
The major brands of full size trucks are Chevy, GMC, Dodge Ram or Ford. And there's models in every line that can be used for flat towing.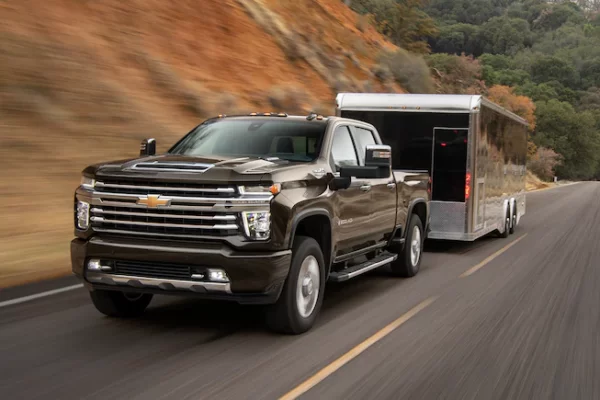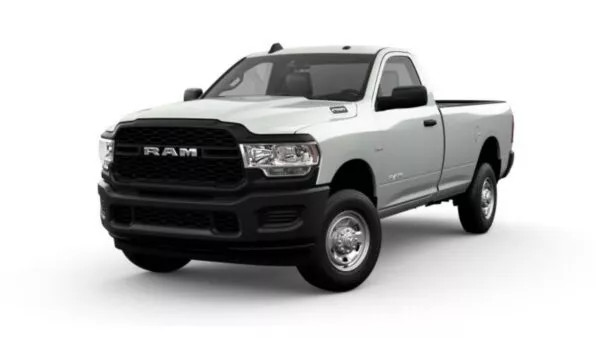 But please remember that you're pretty much restricted to four wheel drive models. Just make sure you pick the right one and make sure you do your research on that.
Well, do you have to have a full size pickup? The good news is that you can even use light duty pickups. Yes, there are flat towable light duty pickups too.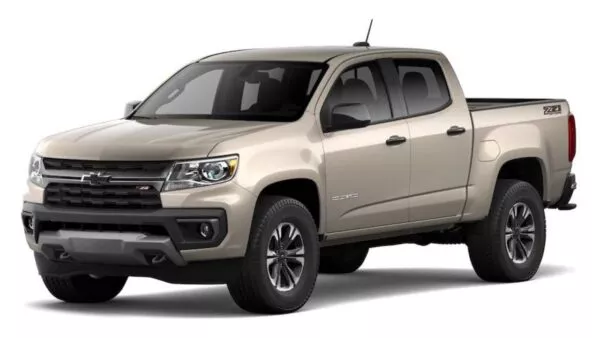 Chevy and GMC put out the Colorado or Canyon. And it is essentially the same type of vehicle that Ford puts out with the Ranger. All of them are very flat towable. But only in certain four-wheel drive models.
Are SUV's Some Of The Best Flat Tow Vehicles?
Now what about SUV's? Well, the SUV's that seem to be the most popular out there right now are put out by Chevy and GMC. They are the Chevy Equinox and its equivalent the GMC Terrain.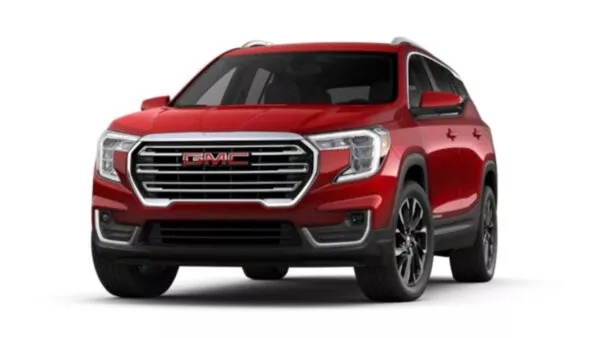 And they are excellent vehicles. Especially if you want to be able to go around town and really have a measure of comfort. This is a way to go that'll really help you achieve that.
But once again, remember that it's only certain models with certain configurations that will be available for flat towing. So you've got to do a little research in that area. But they are excellent vehicles for flat towing.
The Best Flat Tow Vehicles – Compact Cars
Finally, we're going to talk about compact cars. Because a lot of people like the idea of the compact car. I mean it's economical and it's lightweight.
Suppose you're a little concerned about how much weight you're going to be towing. Well with many compact cars you never have to worry about the weight again. Because they are super light.
The first one on the list is the CRV. And I love mine. It's only about 3500 pounds. But the problem is that Honda no longer makes it as a towable vehicle. So you've got to go back pre-2014 to find one for flat towing.
But believe me, people are still buying them back in those years. Because the CRV is probably the most popular vehicle overall for flat towing for many reasons.
Now what if you want a new compact car though? Here's a couple of options that I see being used a lot. Number one is the Chevy Spark. It's only 2400 pounds!!!
My goodness, that's really, really light. You have to use only the manual transmission version for it to be towable. But it's really a light economical vehicle to use.
Also the Fiat 500 is a vehicle that I'm seeing used more and more on the
road as a towable. With Fiats, once again, it has to be a standard transmission. So you've got to be able to use the stick shift on the floor.
But once again, it's only 2500 pounds. And they are fun little cars that
are very economical and very good on gas mileage. So these are good choices for compact cars for flat towing.
All right, now those are are my choices for the best overall cars in various categories for flat towing as of 2022.
Flat Towing Homework To Do
Now is that all the cars that can be used for flat towing? Oh no, not by a long shot! There's a lot more.
And unfortunately, every year it seems like there's less and less that the car manufacturers are making to be able to be flat towed. But there's still quite a few out there that can be chosen.
The ones I've given you are the ones that I see more often than any others though. So clearly they are ones that are favorites.
Now please, before you buy any vehicle though for flat towing, be sure you do your homework. Check the manual before you buy.
Make sure that manual tells you what is required for flat towing. Or even if it can be flat towed. And make sure that you also find out the weight of that vehicle.
Then make sure it's going to match the hitch that you're going to use to tow it. Because that's an important consideration too.
Another Thing To Check About Flat Towing
Now suppose that you're not sure about any of these things. Then call the manufacturer and ask them directly.
And when you're talking with them, be sure to ask them if there is anything else you should know about flat towing this vehicle. Because, sometimes there are speed limitations that come with certain vehicles.
For instance, with my CRV, I can't go over more than 65 miles per hour flat towing. Now that's fine with me because I don't even go that fast anyway.
I think those of you who have seen my videos on road travel know I don't do that. But it's a consideration for others who do like to travel faster.
And there could be other requirements for towing that you need to know about as well. So be sure to look into all of that through the manual. And by talking to the manufacturer, talking with the dealer, and so on. Make sure you get the facts before you buy.
Best Flat Tow Vehicles – Other Considerations
Also, remember that towing is also going to require arranging for braking and lighting in this towed vehicle. It's not a matter of just hitching up in the back and going.
You've got to have braking and lighting set up correctly to be safe. Now either of those systems can be built in. Or in other words someone wires the vehicle for it.
If that is the case, it's going to be an expensive little thing to do in most cases. But it is super easy though to connect and disconnect from your RV.
In fact it's like a breeze when you've got it all built into the vehicle. But it could also be arranged in an auxiliary manner. In other words, you can have auxiliary lights and braking instead.
Maybe lights that go on the back of the towed vehicle, such as magnetic lights. And for a braking system, you could use one that works by inertia in the front seat area.
Those work fine and tend to be a lot cheaper. But you've just got to recognize that setup and takedown is going to be a little bit longer as a result.
Conclusion
Now the only alternative to flat towing, really, is dolly towing. And most of the time it's two wheel dolly towing. We're not going to get into that in this article though.
But there will be an article coming up soon though that discusses vehicles to use for tow dolly towing as well. So stay tuned and we'll cover that.
Well that's it for now. Have safe and happy travels my friends. Until next time…..