I am in search of online content providers that would like to join my RV affiliate program. Specifically, I would like to partner with those that have a website, blog or Youtube channel that is RV related.
I invite you to browse through this website and my Youtube videos. As you do, you can see that I only want to provide the very best RVing information.
There is a lot of misinformation out there about RVs themselves and about the RV lifestyle.
And there is precious little accurate information about how to buy a quality RV that doesn't have hidden problems.
As a certified RV inspector and full-time RVer, I know how to perform a proper RV inspection. And I know how to show others how to perform a personal RV inspection before they call in the professional inspector.
So my ebook entitled "How To Avoid Buying An RV Money Pit" is really unique. There isn't much available that is quite like it.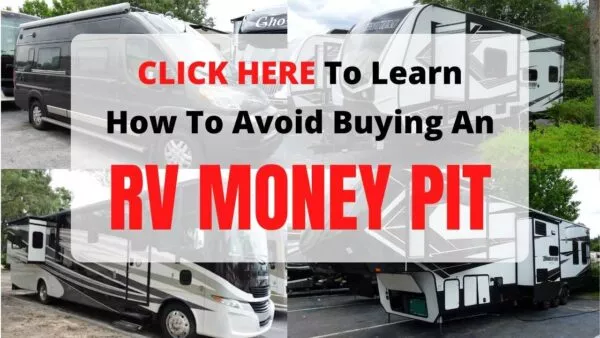 The ebook provides a step-by-step guide for finding the right RV for each person. And then it lays out a process for personally inspecting each prospective RV for ownership worthiness.
And then I provide a checklist where the findings of each personal RV inspection can be recorded. Almost anyone can carry out this kind of inspection, so there is nothing here that is too technical for the average RV buyer.
If this sounds like something that you feel you could confidently promote to your RVing audience, let's partner up. Just join my ebook affiliate program and you can earn 40% on every sale of my ebook.
How Do You Get Started With My RV Affiliate Program?
All you have to do to get started is let me know that you are interested in joining my RV affiliate program. To do that, click this link and I will be notified of your interest to become an affiliate.
After that, I will set up your affiliate account and you will be provided the links that you need to begin advertising them.
I will pay out all commissions earned twice a month. So whatever sales you made during that period will be paid in one lump sum.
I will send the payments by Paypal so you will need to have a Paypal account to receive your earned commissions.
If you have any questions or want to talk with me about the program, just contact me through this website. I'll be happy to talk with you about it.
I wish you all the best in your online endeavors and hope that we can establish a mutually beneficial arrangement.